CFO SERVICES – TAKING CARE OF YOUR BUSINESS
Welcome to CFO Services
CFO Services provides SMEs with a best-in-class strategic finance function by assisting clients with business planning, providing regular management accounts, identifying and reporting on key business drivers, and providing key insights on business performance.
We work closely with our clients, and see our role as a trusted partner assisting in the growth of your company, helping you to focus on your customers whilst we take care of the numbers. We understand the importance of cash flow and will help you take advantage of any tax and R&D credits that may be available to you.
As our clients attest, we will help you to meet financial compliance requirements, make the best operational decisions, and will be at your side every step of the way to success.
CFO Services – We've got your back.
WHAT OUR CLIENTS HAVE TO SAY
We engaged CFO Services to manage our finance function, as we needed to focus on our core operations. We knew they would competently handle our finance compliance requirements, but the real value-add has been their strategic guidance which enables us to plan our future finances with absolute confidence.
For over six years we have worked ever more closely with CFO Services. They have become a trusted advisor, supporting us with timely financial data our management team can use to inform the best operational decisions for the company. They also provide strategic input to the Board to assist with decision making on the future direction of the company.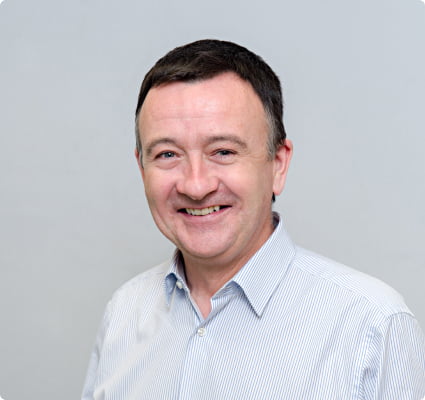 We had worked with CFO Services for many years on a previously successful venture so had no hesitation in renewing our partnership with them for Fire. They work closely with our internal teams to deliver a seamless service which meets our demanding requirements.
We asked CFO Services to conduct a comprehensive review of our finance function as Viatel is on a strong growth path and we are keen to future-proof our processes and ensure they are scalable. The review process itself and the team's practical recommendations have given us a clear roadmap for the rest of the year.  
cfo
ID-Pal, an online verification company, and client of CFO Services, has secured €7 million in investment to further fuel expansion after a doubling of customers and employees over the past year. Founded by Colum Lyons [...]
cfo
Last week at CFO Services we had our first Away Day in three years, and it was great to have everyone in the room. There was full participation in the workshop hosted by Perspectives Ireland [...]
cfo
Our popular Momentum series provides Chamber members with access to some of the most exciting start-up founders and entrepreneurs who have successfully scaled their businesses. These events are a great source of knowledge and learning [...]
CAN WE HELP YOU?
For more information on any of our services,
you can contact us directly.
GETTING STARTED WITH US
Click below to learn about our pricing model
and how to get started with us.